Remodeling
Services
Testimonials
Their precision trim cutting and installation skills were excellent, as was their framing carpentry where replacement sheet rocking and outside venting was required. Max made the scheduling of the plumbing and electrical work to synchronize with the rest of the project look easy.
Leon and Trudi

about us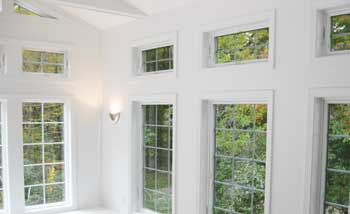 Whether you are moving into your first home or celebrating 25 years in the same house, you want to make sure your home and its contents are safe and sound, especially with the four New England seasons. Beyond safety, you want your house to reflect your style and give you comfort whenever you come home to it. There are many ways to select a contractor, but there are few contractors who will offer superior consultation, craftsmanship and professionalism when working on your cherished living space.
Wyeth Woodworking and Remodeling is a licensed and insured contracting service in the business of interior and exterior design, renovation and home remodeling for more than 16 years. Maxwell Wyeth and his team of experienced woodworkers, contractors and subcontractors will give you the time, effort and efficiency of their combined remodeling and home renovation expertise.
One thing that Wyeth Woodworking and Remodeling guarantees is that you as the homeowner will have a hand in every step of the project—from telling us your wishes, concerns, budget and timeline, to selecting cabinetry, colors, fixtures—and yes, even the kitchen sink. Wyeth selects the most skilled plumbers, electricians, woodworkers and subcontractors before starting your project. Your satisfaction is the number-one priority. After all, your home is the one place you call your very own—and if you can't live in it, Wyeth can't live with it.
Take comfort in knowing that each contractor and subcontractor is an insured, licensed and skilled tradesman with extra time spent in customer service. Therefore, whether remodeling a kitchen or bathroom to siding a home and constructing a deck, the individuals working on your project are doing so in the most safe, clean and timely manner.
The final straw—Wyeth Woodworking and Remodeling does this all within your budget. As your neighborhood contractor, Wyeth knows how important money is for both the first time homeowner and seasoned veteran. Therefore, Wyeth Woodworking and Remodeling will work for you.